Big works from artists with big ambitions were on display last month at Evey Fine Art.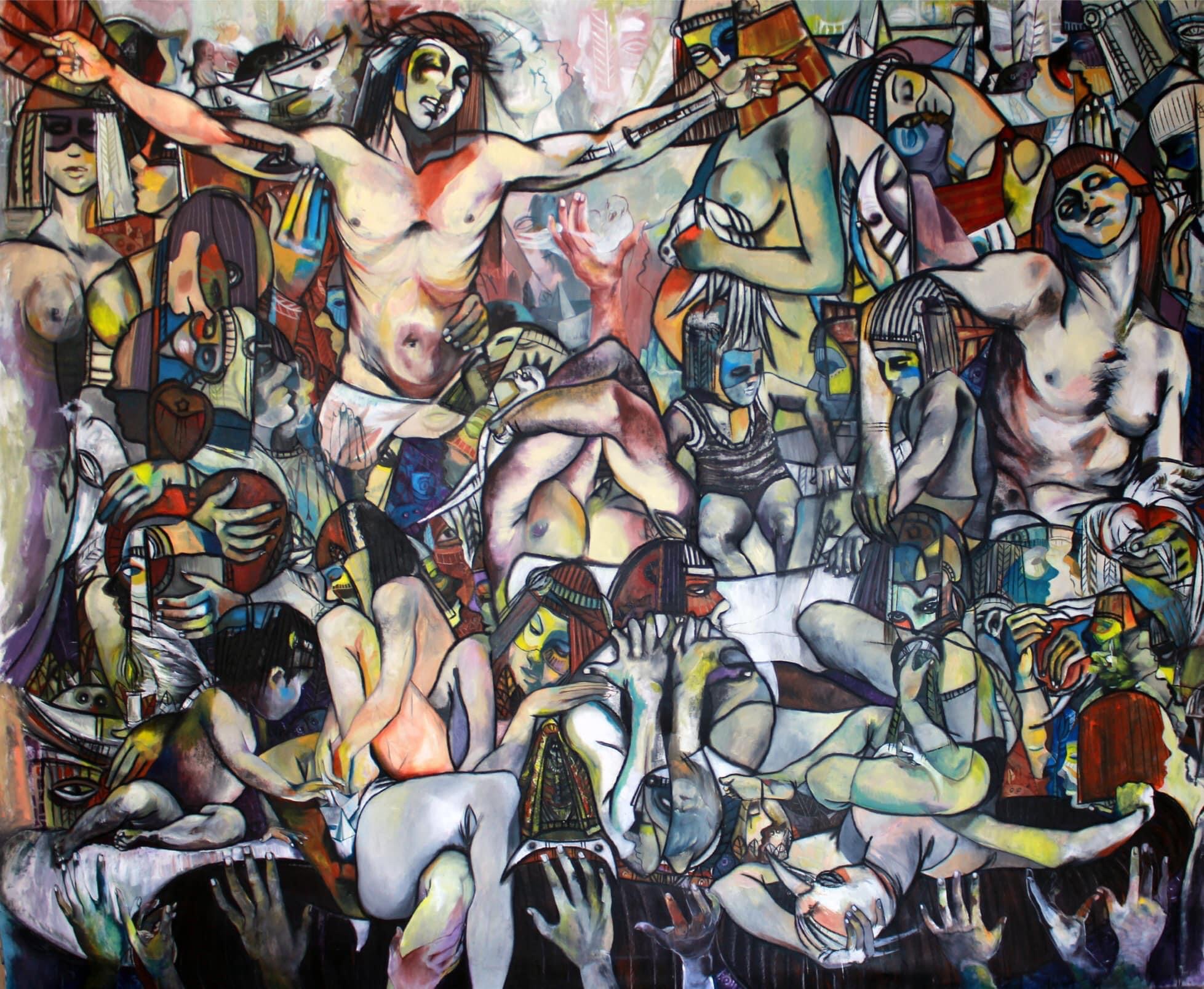 A woman hugs a sleeping child. A couple kiss. Candles are gripped in the blackness. A person clings to a dead bird. Taut fingers reach up from the tossing waves, vainly trying to grab the gunwale to climb aboard.
"Many people from Cuba drowned coming to America trying to find their dream," said Leyva.
Large paintings by Leyva's brother Estaban, a professor in Havana, are also on display.
With vibrant orange, green and blue colors, one of his two paintings depicts a village scene. Sailboats, hearts, swimming fish and houses are scattered in the painting that measures about 8 feet by 6 feet.
...
Read full article here on Palm Beach Daily News.